Michelle Douglas
Director, Equity, Diversity & Inclusion Office/Chief Diversity Officer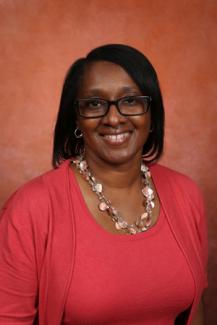 Contact Information
Office Location
A6200 University Center
Michelle Brown Douglas serves as a Director in Human Resources with oversight and responsibility for Equal Opportunity and Compliance (EOC); Diversity and Inclusion; Continuous Improvement & Training; the Ombuds Program; and Facilities HR.
Michelle joined the Florida State HR team in September 2014. Prior to this, she served as the Director of Human Resource Services at Marshall University in Huntington, West Virginia. With over 15 years of experience in Personnel Management, Michelle has also worked in the New York, Georgia, and Kentucky Higher Education Systems.
Michelle earned a Bachelor of Arts degree in History and African-American Studies at the University of Minnesota-Twin Cities and a Master's degree in History from Florida State University.
She holds the Professional in Human Resources (PHR) certification from HRCI and has trained with the American Association for Access, Equity and Diversity. Her areas of specialization include Employee and Labor Relations, Performance Management, Equal Employment Opportunity, and Legal Compliance. She is a member of CUPA and the Florida Public Employer Labor Relations Association.