Shelley McLaughlin
Director, Employment & Recruitment/Compensation Services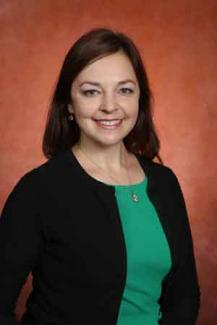 Contact Information
Office Location
A6200 University Center
Shelley Scopoli McLaughlin serves as an Associate Director in Human Resources with oversight and responsibility for Employment & Recruitment Services and Compensation/Classification.
Shelley joined the Florida State University HR team in January of 2003, serving in positions of increased responsibility within the Compensation/Classification area. Prior to coming to FSU, Shelley worked for the Florida Legislature Senate Committee on Reapportionment.
Shelley graduated from Florida State University with a Bachelor of Science degree in Communications and Psychology, and a Master of Science degree in Higher Education Administration. She holds the nationally recognized certifications of Senior Professional in Human Resources (SPHR) from HRCI and Society for Human Resources Management - Senior Certified Professional (SHRM-SCP) from SHRM. She is a member of CUPA, SHRM, and currently serves as the Director of College Relations for Big Bend SHRM.