Tracey Pearson
Deputy Chief Human Resources Officer and Director of Employee & Labor Relations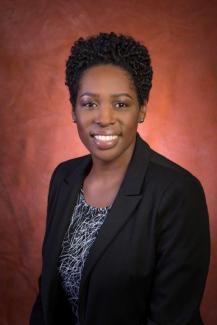 Contact Information
Office Location
A6200 University Center
Tracey Pearson serves as the Deputy Chief Human Resources Officer and Director of Employee and Labor Relations, overseeing the Employee and Labor Relations, Imaging and Records, and the University Housing Satellite HR Office. Tracey has responsibility for the University's performance management, disciplinary, and collective bargaining processes relating to staff. She also handles unemployment compensation compliance.
Tracey has over 15 years of human resources experience in higher education and the private sector. She has been with the FSU HR team for over 10 years in roles of increasing responsibility. She is also experienced in other human resources areas including: recruiting, compensation, classification, and training.
Tracey is certified by the Florida Public Employer Labor Relations Association as a Florida Public Sector Labor Relations Professional. She holds a bachelor's degree in Sociology from the University of Florida.